Tag Results for
"Ronald Reagan" - 3 Total Result(s)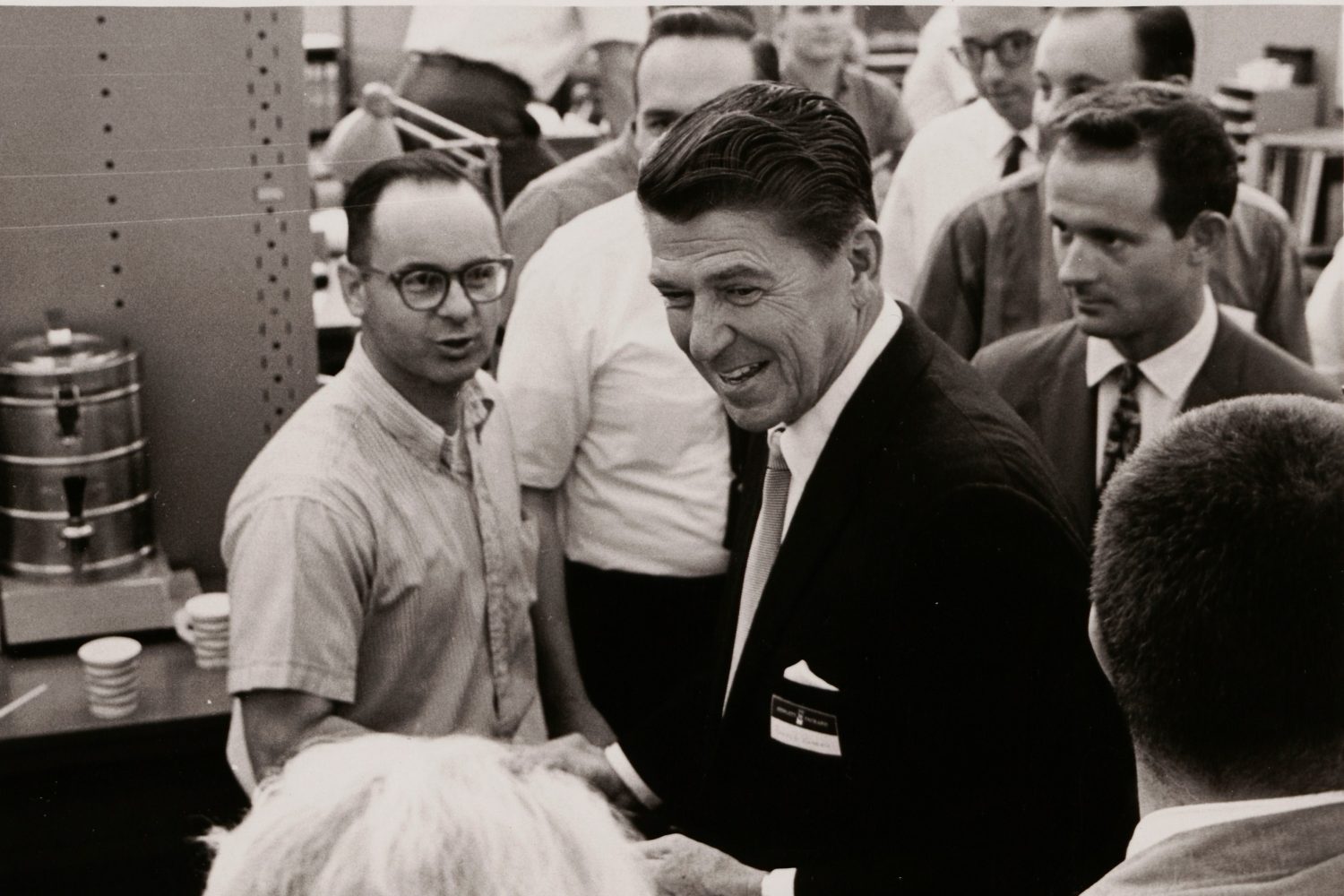 item
A Future President: Ronald Reagan Visits HP
Ronald Reagan visited Hewlett-Packard during his 1966 gubernatorial campaign. He would win the election less than one month later.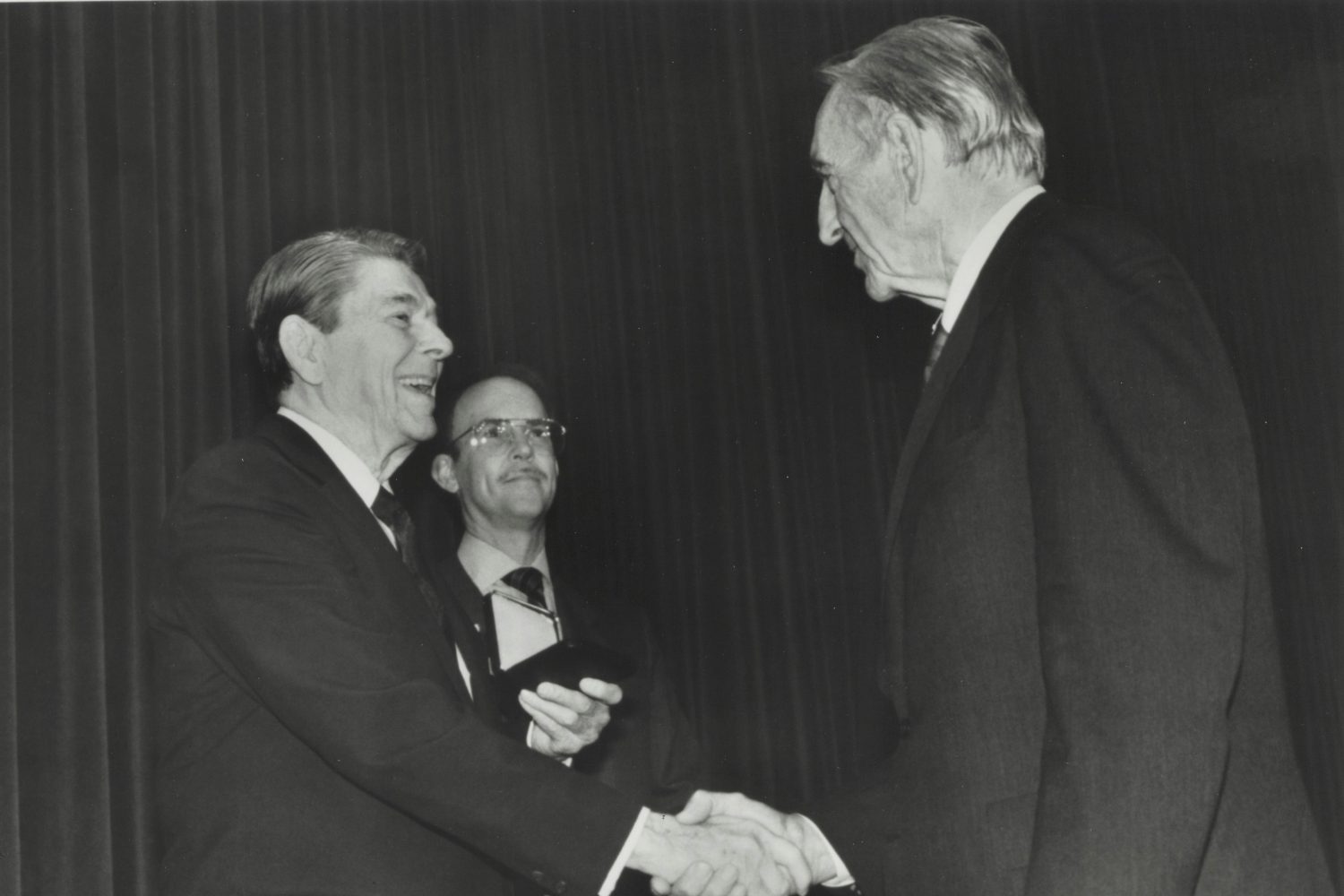 item
Dave Packard Receives Medal of Freedom
The Presidential Medal of Freedom is the highest civilian award in the United States. President Ronald Reagan presented the medal to Dave in 1988. Reagan's citation for Dave was as follows: "Accomplis ...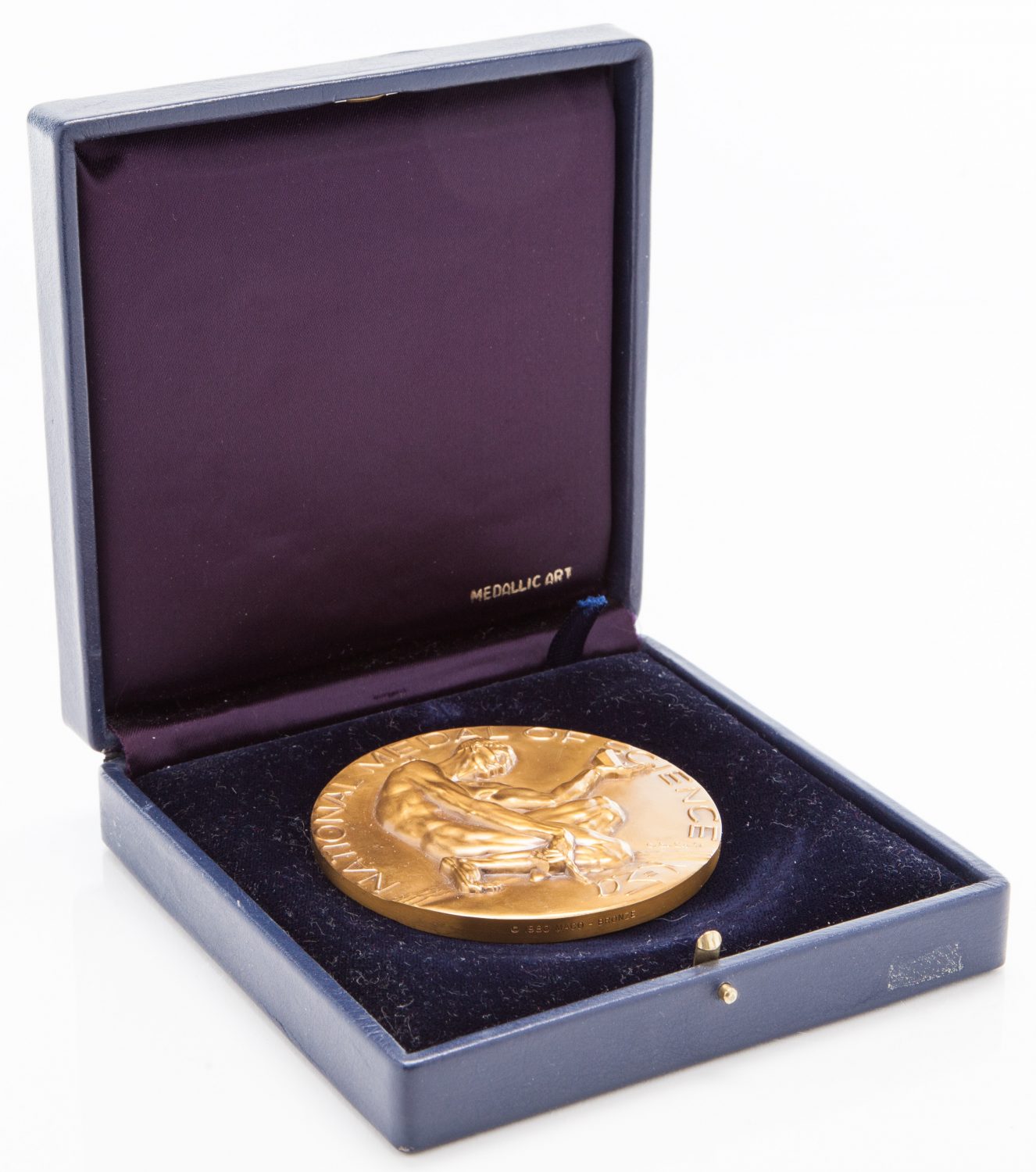 item
Hewlett's National Medal of Science
The National Medal of Science is the United States' highest scientific honor. Bill Hewlett received the 1983 medal for his work in engineering. President Ronald Reagan formally gave it to him at a Whi ...